NEED Ready Mix CONCRETE SUPPLIER IN Sydney THAT CAN GIVE YOU MORE SAVINGS and MORE PROFIT?
Welcome to Sydney's (NSW) most trusted ready mix concrete supplier… Concrete Sales
We have the largest concrete supply network which consists of all the major ready mixed concrete suppliers in Sydney (NSW) that include Boral, Hanson, Holcim, Metromix, Hytec and many more
Concrete Sales looks after " the little guys " in the industry and can supply premixed concrete in Sydney (NSW) when and where you need it, at discounted prices, giving you more SAVINGS and more PROFIT, GUARANTEED!
If you are after a price on concrete, need to buy ready mix concrete or just want to enquire about our service please call our friendly staff on 1300 266 272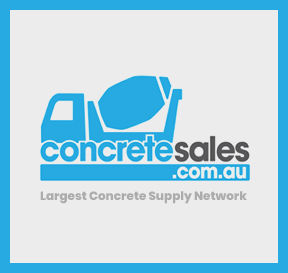 Through the large volumes of concrete that we purchase we can unlock delivery times for you that you simply can't get by calling these suppliers direct. The days of booking a week in advance to get the time you are after are no over, thanks to Concrete Sales. With 48 hours notice we guarantee you concrete at the time you want, no matter if it is 8-00am for 2m3 to a garden shed or 7-00am for a 120m3 for a house slab
With 24 hours notice we guarantee you concrete from 9-00am the next day
On the day we have a priority service, where others get BUMPED out the way so you get the time you are after.
Concrete Sales is changing the way premixed concrete is ordered.
Try us once… I guarantee you won't be disappointed.

.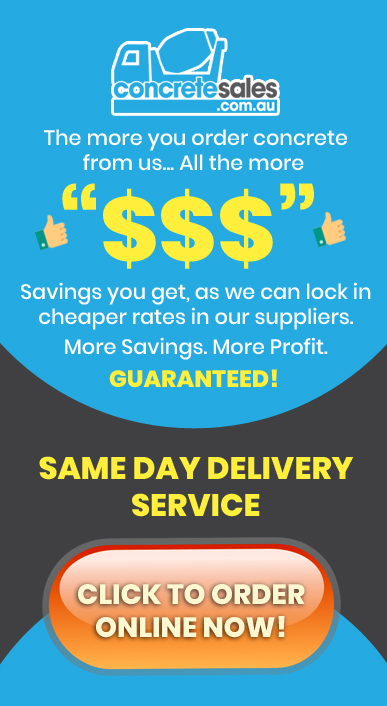 CURRENT CONCRETE SUPPLIERS